Find the Perfect Wig for Any Occasion
Wavy Wigs
Indulge in our collection of wavy wigs that add a touch of romance and elegance to any look. Our wavy wigs are stylish and comfortable, perfect for the modern woman. So, why wait? Explore our collection now and find the perfect wavy wig to suit your style! Shop now at Paula Young® and find your ideal wavy wig!
VIEW COLLECTION
Short Wigs
Explore our stylish and comfortable short wigs that provide a range of versatile styling options, from sleek and straight to wild and curly. Shop Paula Young® for pixies, short bobs, and more, and channel your inner fashionista effortlessly!

VIEW COLLECTION
Layered Wigs
Amp up your hair game with our range of show-stopping layered wigs in a rainbow of colors and styles, giving you the ultimate blend of sass and versatility. Shop at Paula Young® and effortlessly take your look from basic to breathtaking today!

VIEW COLLECTION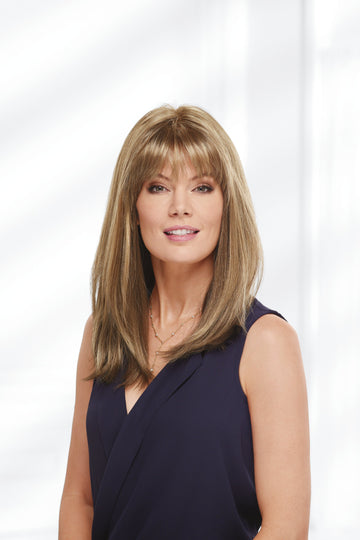 Brand new
Experience the Comfort and Style of Our Wigs
Experience perfectly polished and glamorous hair with our flawless wigs and stylish hairpieces crafted to achieve that picture-perfect look every time. Enhance your style and discover your new signature look with Paula Young® today!
Shop Wigs
Shop Toppers
Why We Are The
The Best
Paula Young® is known for offering only the finest hand-crafted wigs in every color and style imaginable. With 45 years of experience in the hair industry, we offer pre-styled wigs that are chic, comfy, and easy to maintain.
Avail Our Home Services
Try At Our Store!
Try this product at one of our stores before you make a purchase. Visit Us Today!
Diva Divine South Delhi
Address: Shop #3, Nizamuddin East Market, New Delhi 110013.

T: +91 96503 77003,
Email: contact@divadivinehair.com

DIVA DIVINE BANGALORE
Address: 529, 9th Main Road HAL 2nd Stage Indiranagar Bangalore Next to Indiranagar Club

T: +91 96503 77003
Email: contact@divadivinehair.com

DIVA DIVINE MUMBAI
Address: Shop no.1, Ground Floor, St.Baptist Road, Pinheiro Apartments Bandra West Mumbai - 400050 Land Mark: Opposite to Taj Mahal Tea House

T: +91 9650377003 / 9810884349
Email: contact@divadivinehair.com

DIVA DIVINE HYDERABAD
Address: Opposite Diamond House, 304 3rd Floor, Road Number 10 above Nutra c Apurupa BDR, Jubilee Hills Hyderabad, Telangana 500033

T: +91 8555032116
Email: Contact@divadivinehair.com
We offer a wide range of high-quality wigs in various styles, colours, and lengths to meet your needs. While we do not offer customization services, we take pride in providing wigs that are designed to fit most head sizes comfortably. If you have any questions regarding our wigs or need help in selecting the perfect wig for you, please do not hesitate to contact our customer service team. Our team is always ready to help you in any way we can and provide you with the best shopping experience. CONTACT US
We strive to provide our customers with accurate descriptions and images of our wigs to ensure that they make an informed decision. However if you are not satisfied with your wig we offer easy returns. Please return your wig within 15 days of receipt of your order. We recommend that you keep the original packaging and all the accessories that came with the wig for a smooth return process. Return Policy for more information.
Yes! Please subscribe to our mailing list and we will update you with the latest offering and deals.
We understand that receiving your wig promptly is important. That is why we strive to make our shipping process as quick and efficient as possible. Once your order has been processed, your wig will be shipped within 12 hours, and it will typically arrive at your doorstep within 2-3 days. Please note that delivery times may vary depending on your location.
★★★★★

I love the quality and it's affordable also. Thank you!
★★★★★

It feels comfortable and light while wearing these wigs. Thank you for making these.
★★★★★

It's truly a satisfying experience and my go to brand for affordable wigs.
★★★★★

My new "Easton Layered Wig doesn't move a lot, causes no itching and draw attention to it being wig and I love that. Thank you!
★★★★★

I bought 2 more wigs after buying "Shannon Straight Bob" These truly made a difference in my life and it was a truly made a difference to my appearance.